So I mentioned I ordered one of the FFXV Play Arts KAI figures, and he arrived over the weekend, so have some shots. They have come a long way from the ones they originally released back in 2004 or so, damn.
So I get him home and out of the box but I don't have any of the others AND I don't have any chocobos, what the hell kind of joint am I running here how have I not got chocobos I DON'T KNOW so he was not happy about that, but then he refused to get off the duck, too, so I don't even know.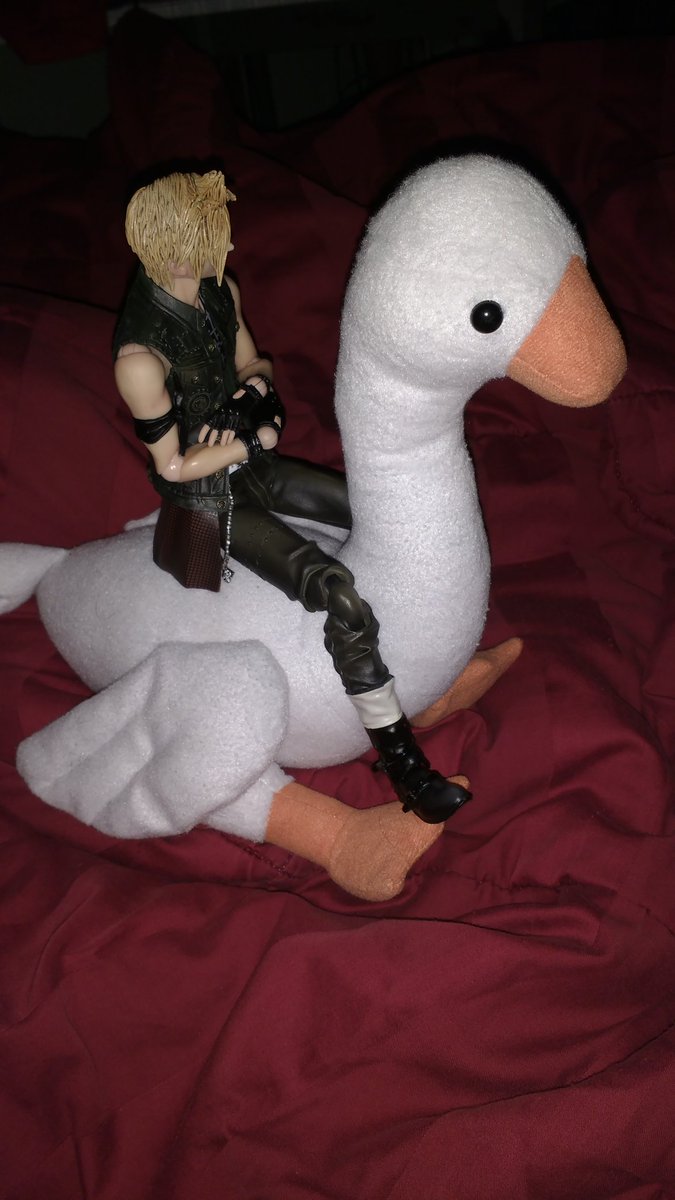 FAT CAT IS OKAY THOUGH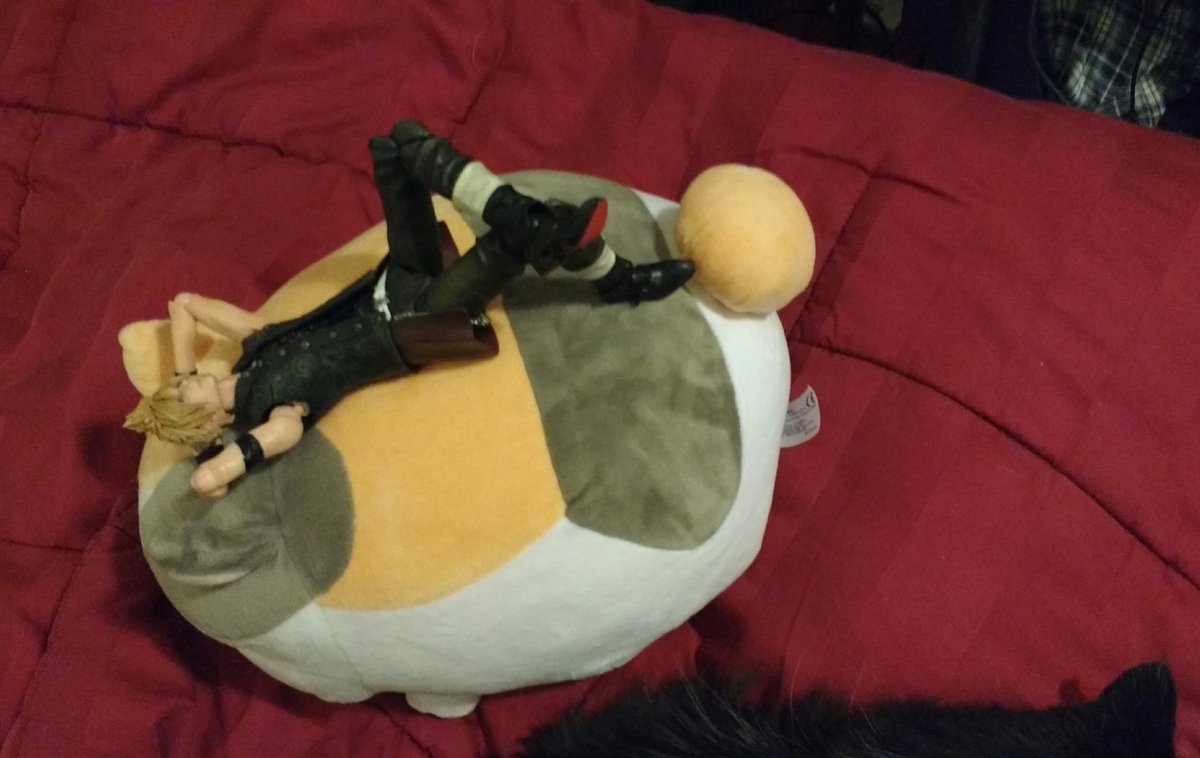 I told my coworker (the one who put a NEW RECIPEH joke on the box of Swedish fish) what I'd done and she asked me to bring him in so she could see, so. It's not really stowing away if everyone knows you're there.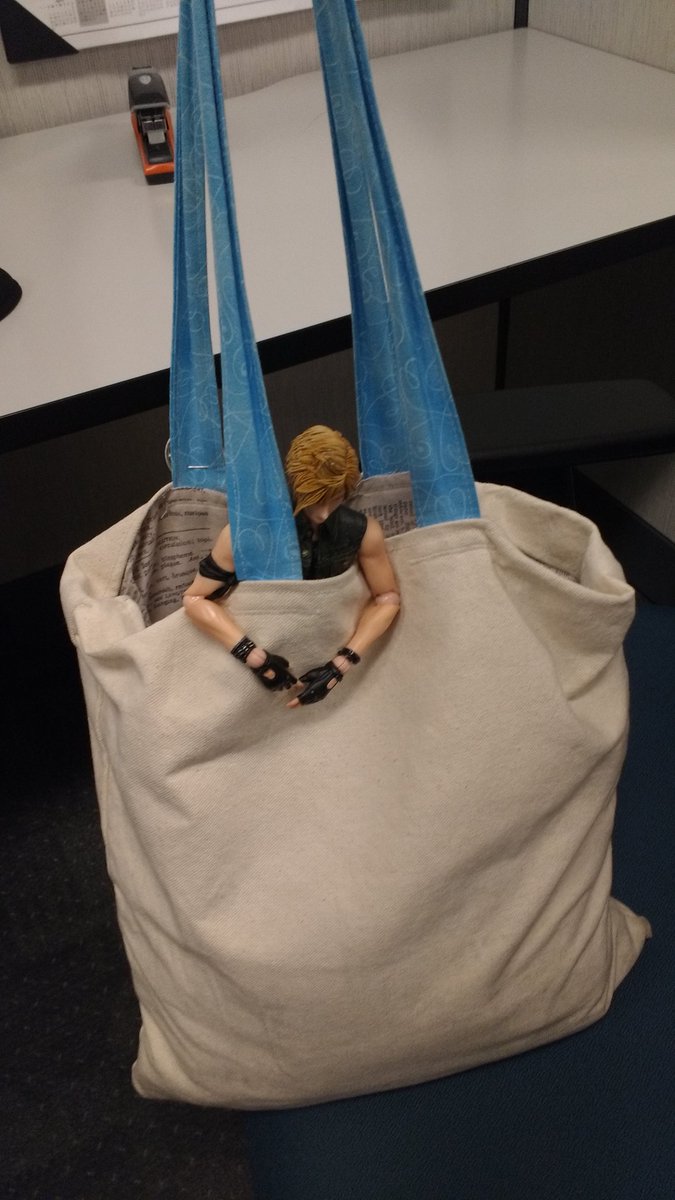 THAT CHAIR IS TOO BIG FOR YOU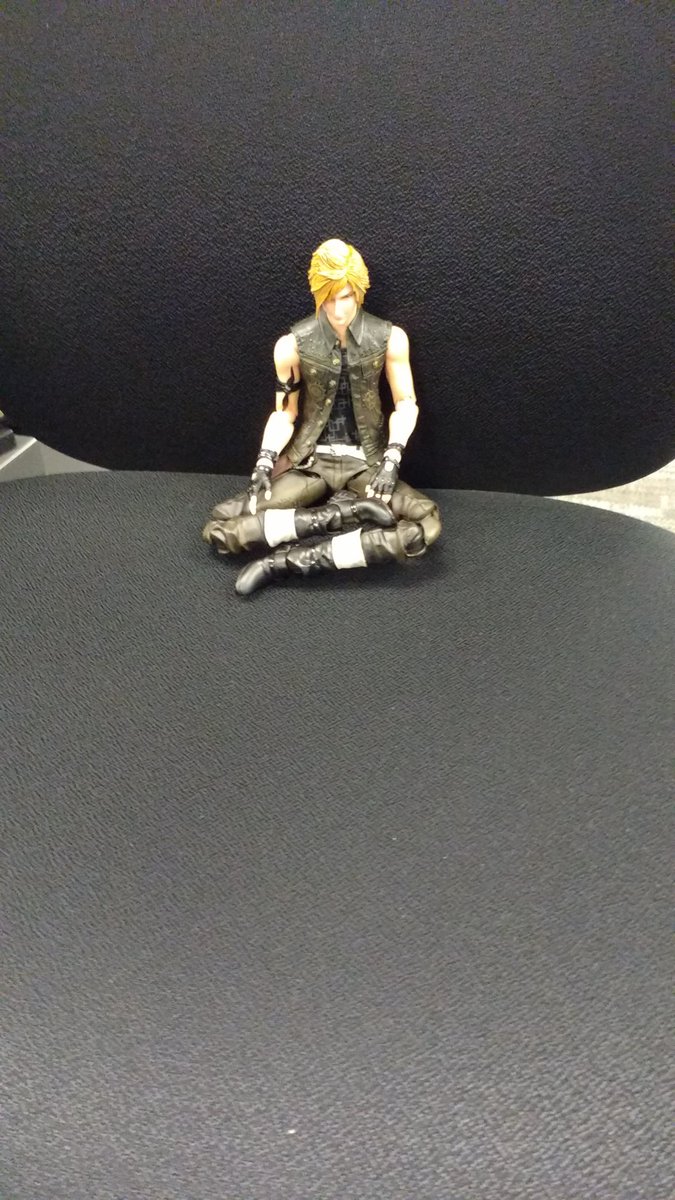 ....
I don't know what she fed you while I was on lunch, and I am very sorry you had to endure it, but you're maybe overreacting a little bit?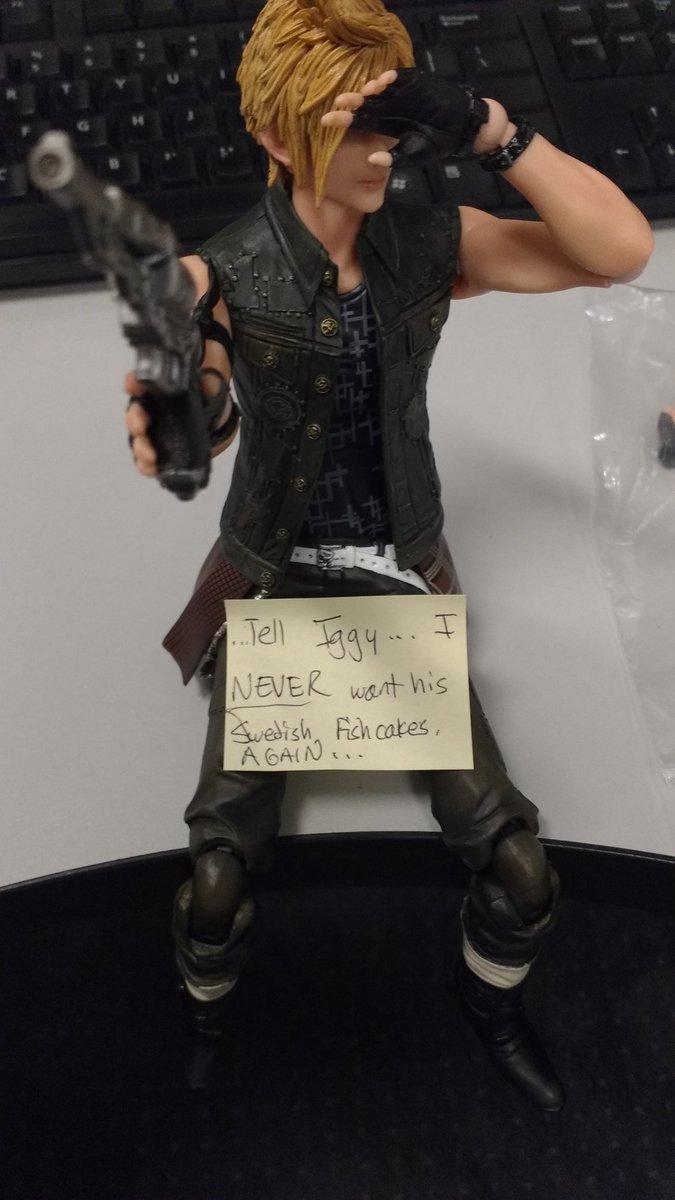 Now he's hanging out on top of my computer tower.
So of course now I need the other three, and of course Noct is on indefinite backorder. SIGH.