this game has consumed my souuulllll
Hunting behemoth for Gladio's big flavour, only the freshest ingredients, cup noodles!
Five miles out, there is something moving on the horizon. Found him.
"According to our tipster, this is the place." Yes, good, I'm glad you somehow don't see that massive hulk in the distance. Possibly Iggy's not the only one needing glasses around here, Gladio.
uuugh that was so much easier than climbing that damn mountain again would have been. Thank you so much for the warning, Riona!
Okay, dude, I know you're eager to eat your cup noodles, but the Imperial base we're supposed to be spying on is right here, sooo. Let's go work up an appetite?
Oh, ha, guess we're waiting for night fall. Too bad I can't make camp, eat noodles, then invade the base!
If the MT are made from daemons, are the generators also somehow related to that whole process? Hmm hmm hmmm.
I ACCIDENTALLY WOKE UP THE ENTIRE BASE because of course I did.
Ignis, I'm sorry, I have failed you.
I liked these guys better when they were just stupid machines, now I feel, I dunno, not
bad
because daemons still suck, but it's weird now that I know they're made from them?
Maybe daemons suck because these jerks are capturing them and creating robot soldiers with them?!
(and now I'm wondering about the crystal, too, fff, brain, please, at least "the crystal" has a long history of not being evil.)
SURRENDER NOW, OR THESE LEVEL 16 TROOPS WILL MAKE YOU WISH YOU HAD my dudes, I'm almost level 60. Please rethink your choices.
Hey, these fancy cup noodles might push Ignis up to level 10 cooking?
NOPE, THEY AIN'T WORTH ANYTHING. Come on, that meat didn't cook itself!
Please stop the cup noodle commercial.
Please.
Gladio.
It's weird.
I understand you love your wife, but just stop.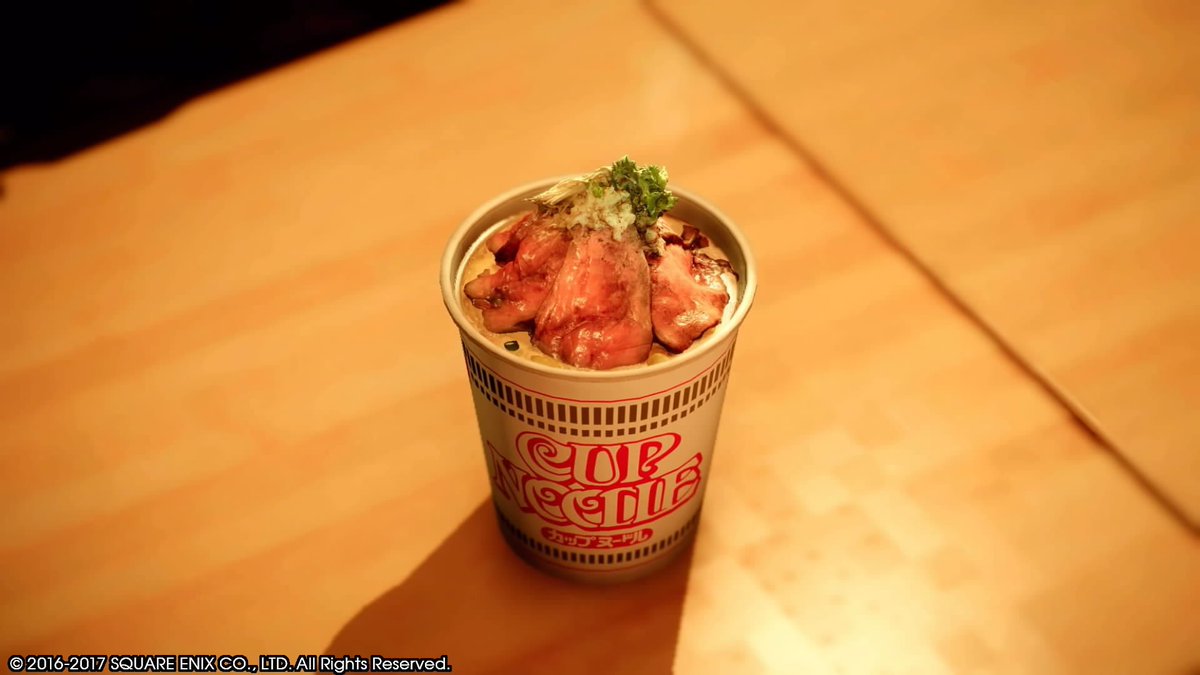 Shit, was down to only one day left on the birds. That was close! I must have forgotten to refill after fishing.
Listening to the radio... Apparently it's a zu that lives up the mountain, and it's acting super weird lately. Probably related to the early nightfall and increased daemon sightings somehow.
... or maybe it was Titan and Ramuh, yeah, I guess that was pretty weird, too. S-sorry, zu!
HER FAKE ARM IS MADE FROM DAEMONS. AUGH.
Yeah, I'm SURE Jared attacked you and wouldn't stop, he was only like what, 80 and half bent over?
Ah, there. Now it's just a race between Noct and Gladio for who will hit 10 next.
ha, Carbuncle was listening to the news, too.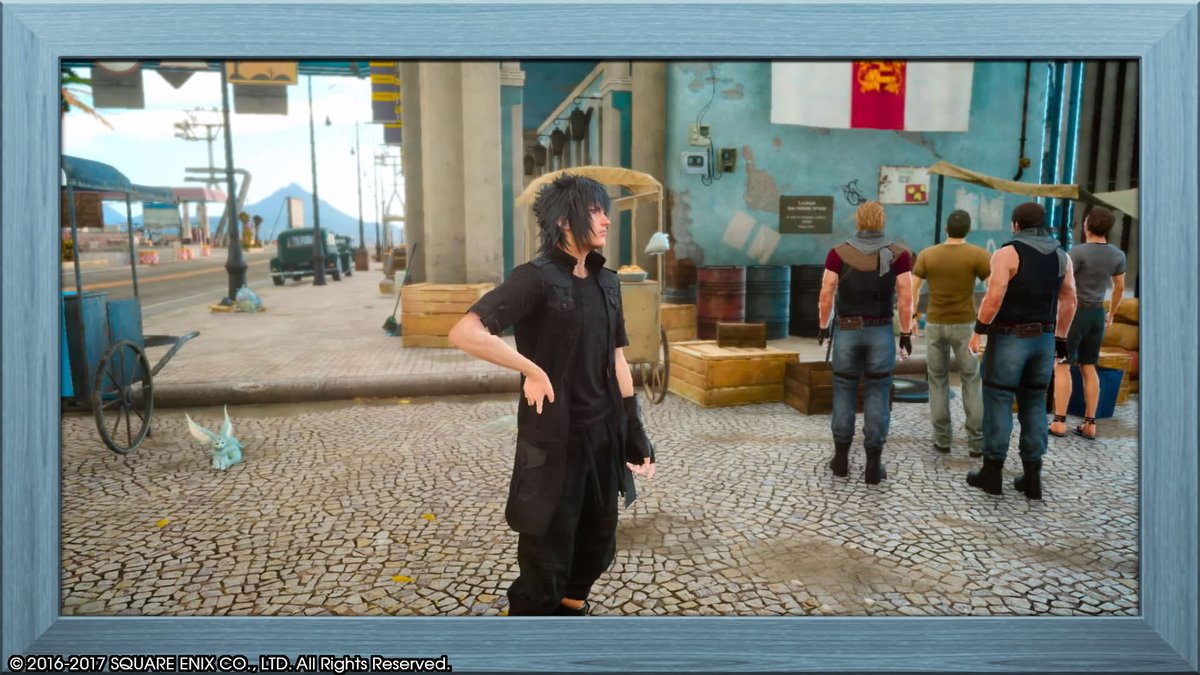 I do not get to summon him, but I am glad he is watching over me.
IT'S RAINING
QUICKLY
TO THE FROG HUNT
yaaaaaaaaaaay
Back to helping Holly now.
LET'S STOCK UP ON EVERYTHING!!
We can make room by leaving
you
behind.
Aw, Ignis, we all know you don't mean that.
IT'S ONLY 6 PM GUYS I KNOW IT'S REALLY DARK BUT IT'S NOT ACTUALLY BEDTIME
oh fuck it who am I kidding it is absolutely bedtime
are we
we are, we're getting up later, too. Hm. No wonder days feel so damn short.
I'm gonna try to take down the demon snake, since we're down here, anyway. (Prompto, we've been here so many times, why are you only now thinking you want a picture?)
Easy. And now we have snake meat! :D
Noct, a thought: instead of asking about the ebony all the time, maybe just steal a can of it. I mean, Ignis
probably
won't kill you for it. And then you'd know for sure.
I just really had a FFXIV moment. Noct hit 60 and I FULLY EXPECTED the exp bar to stop for a second.
No, Jecca.
The level cap in this game is not the same as the level cap in XIV.
Hmm. I don't feel like the sun is low enough to justify how dark it is. Which, I mean. Fucking
duh
, it's not natural darkness. But it's really disconcerting for it to be this gloomy and the sun still VERY CLEARLY VISIBILY up in the sky.
Chapter 8, you distress me.
Anyway, even if that's not every side quest, enough is enough. Let's knock out these three dungeons (or die trying) and then finally get on that stupid boat.
PAUSE FOR PICTURES. Some are recent, some are "oh no I need more room, what can I delete":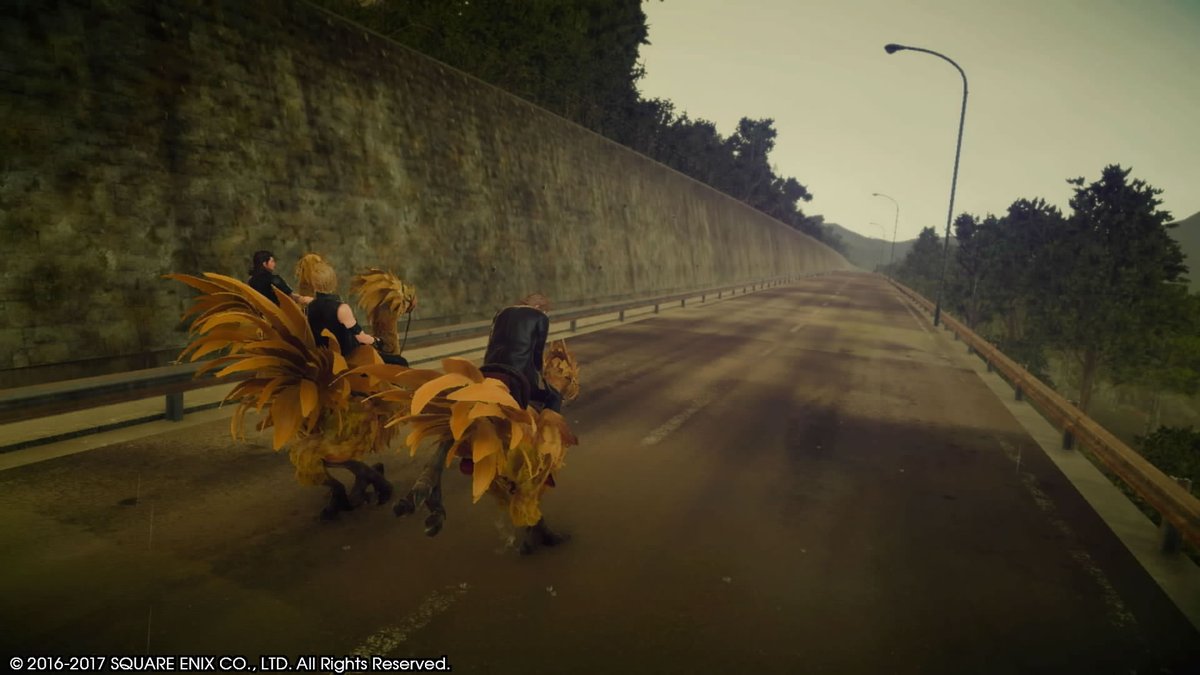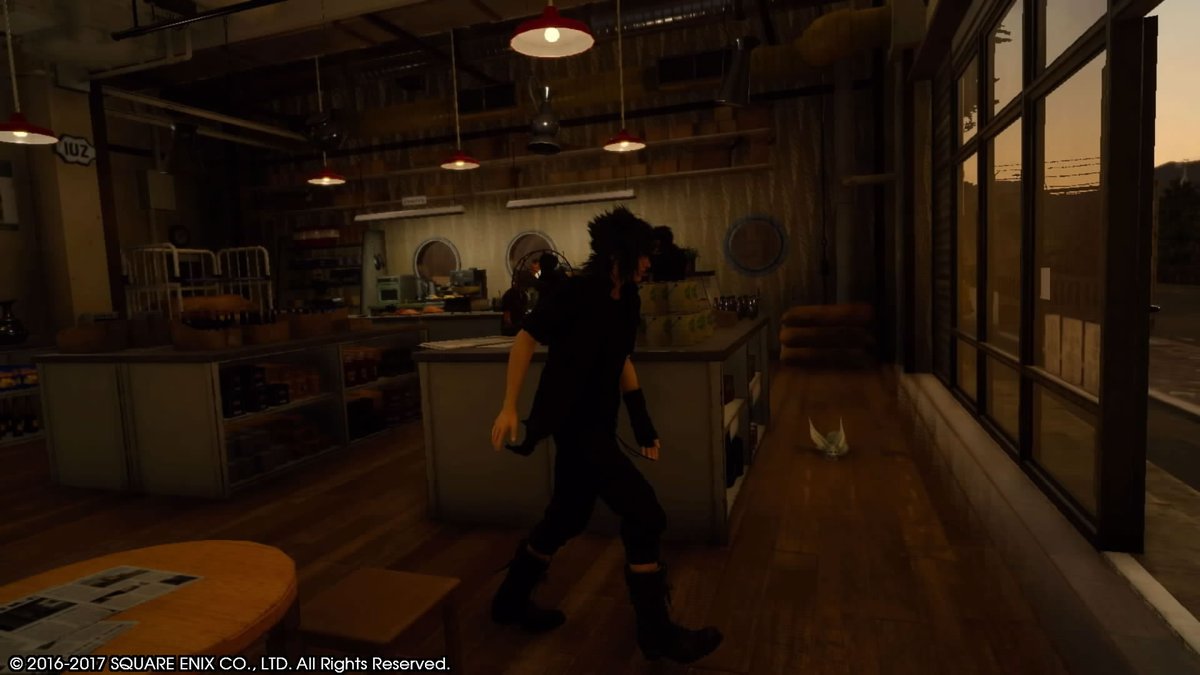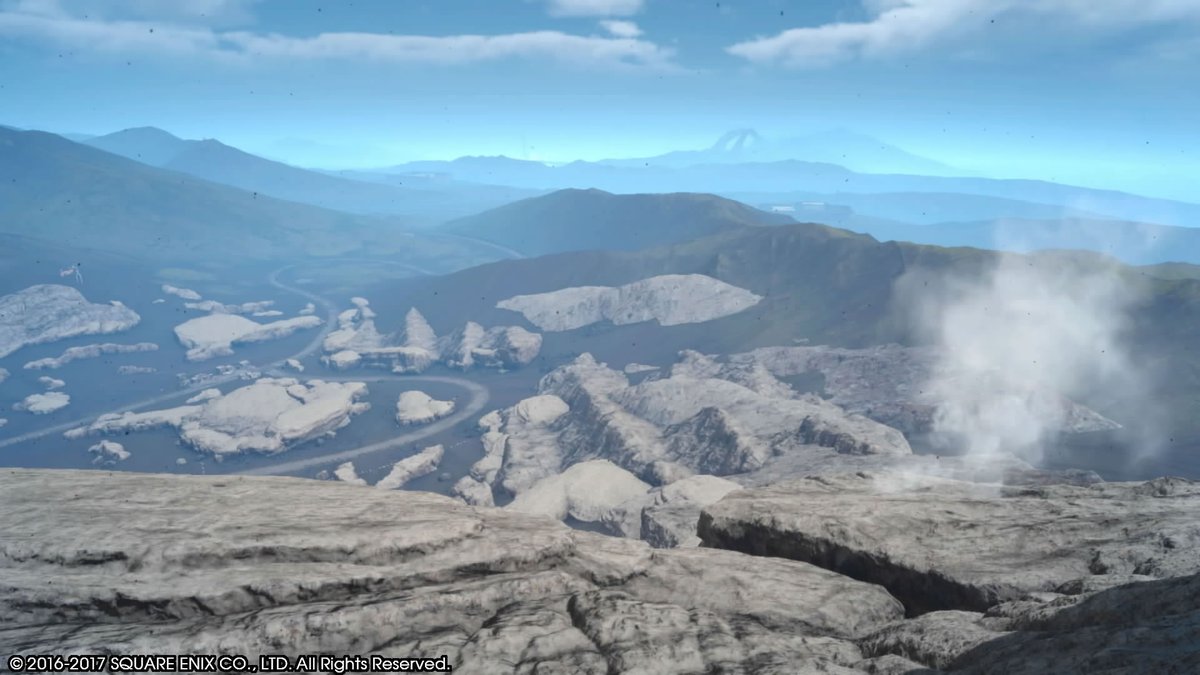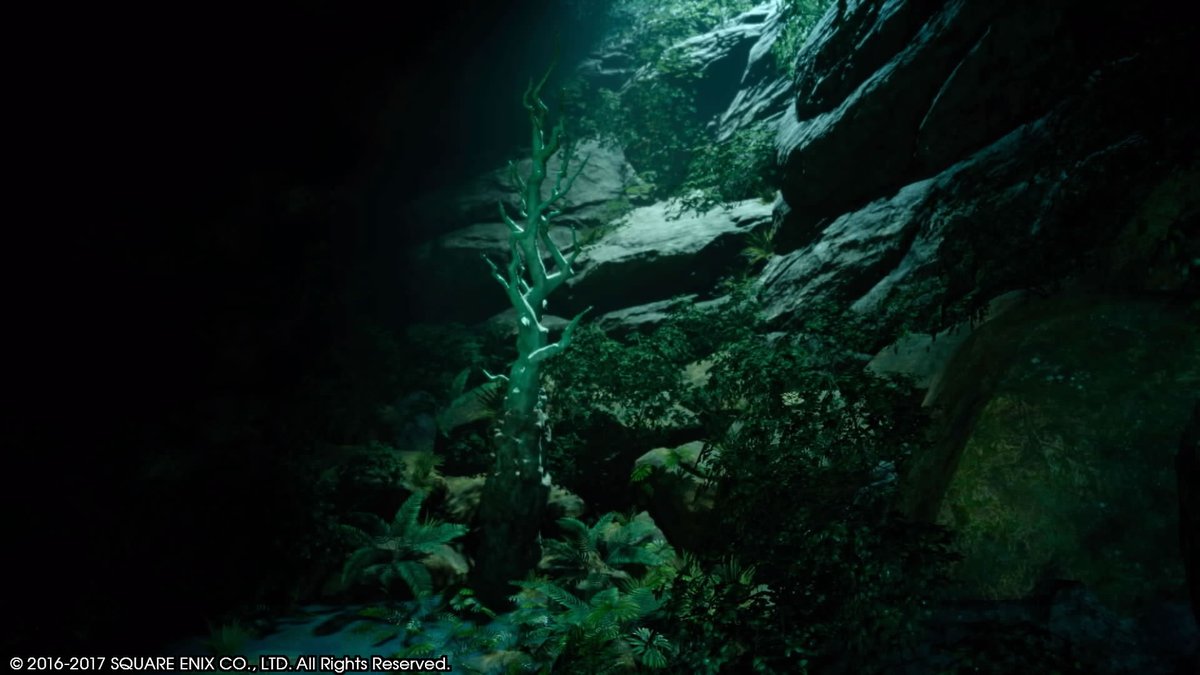 I dunno where Gladio went, but Noct's second set of arms is kinda unsettling ._.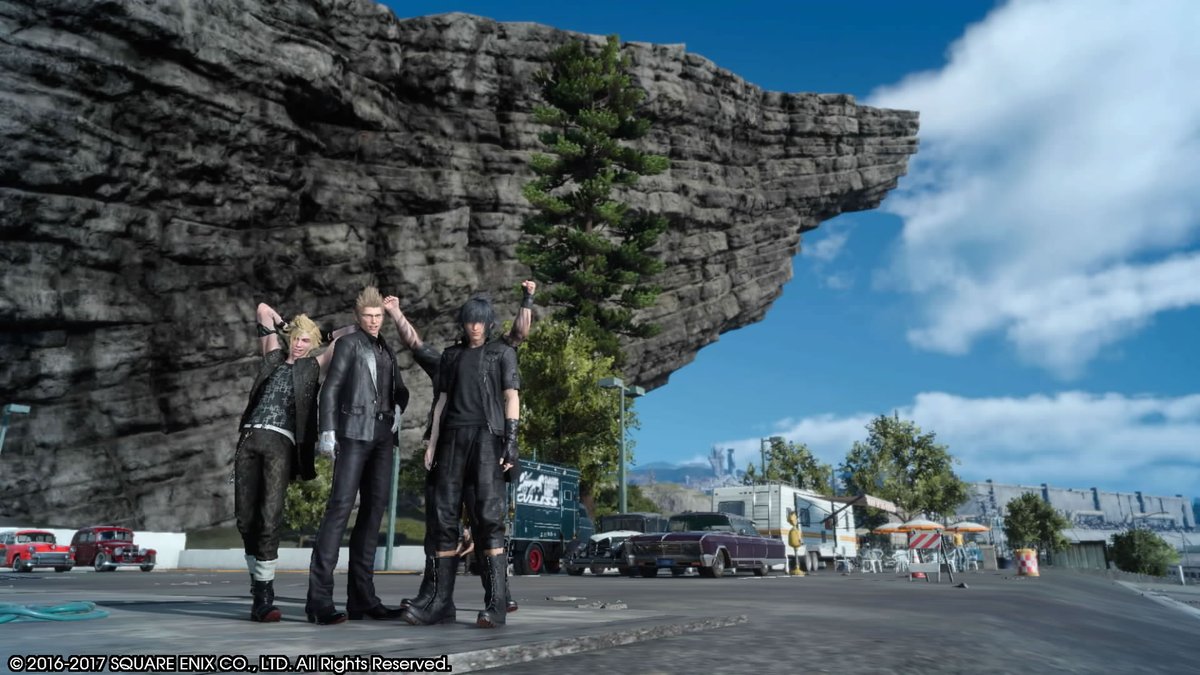 Why are you shining that light in my face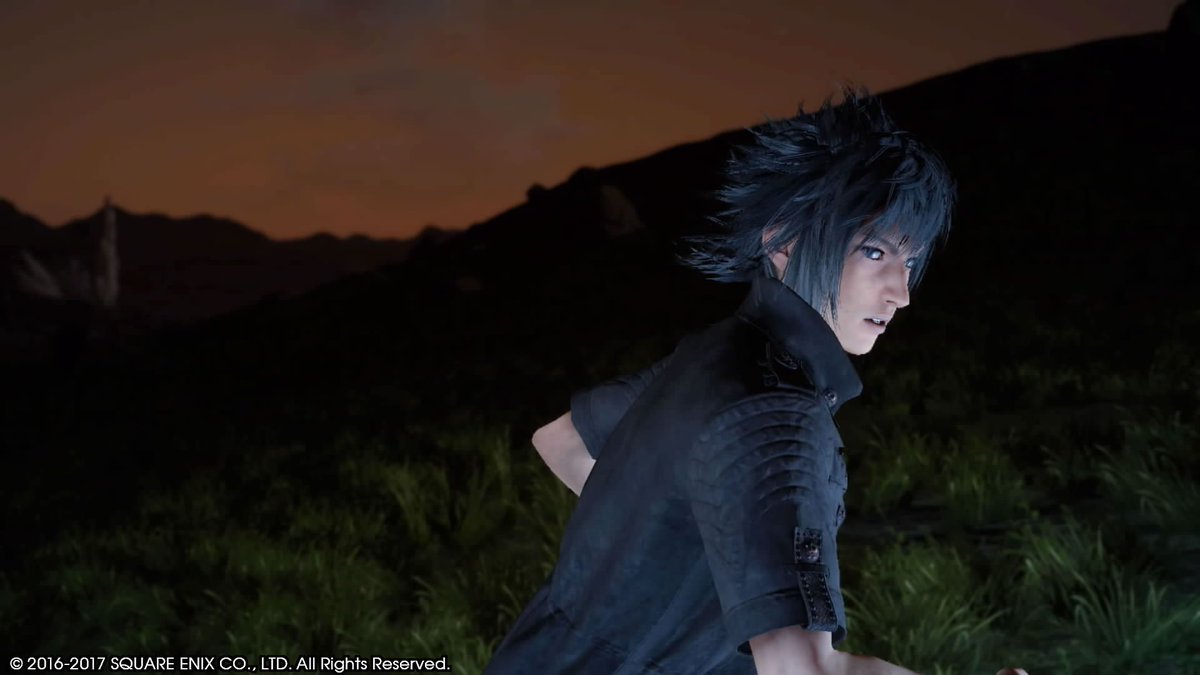 "There's no telling how deep this shaft goes"
"ALL THE WAY TO HELL" thanks gladio
ugh, I tripped over the entrance to this dungeon ages ago (well, a few days ago, anyway), I don't know why I haven't just done it. (BECAUSE COSTLEMARK AND SEWERS ARE AWFUL AND EUGH)
THIS FUCKING MINECART
haha, shit, these things are level 7. I am so overleveled. (Not a complaint one normally hears or makes, but it's starting to feel a little ridiculous. It's not my fault I want to do ALL THE THINGS!)
I honestly am not sure why Prompto even hangs out with us sometimes, haha, OH BOY ANOTHER STUPID HOLE IN THE GROUND, I HATE HOLES IN THE GROUND WHY NOCT WHY
There's... something moving down there.
aaand while I was distracted by that another of those ronin / yojimbo / I missed this one's name - type mobs spawned and kicked me off the walkway, rip.
"Someone's a
fan
of ventilation!" SHAME ON YOU
Huh. I got back up to the walkway but the thing isn't spawning again. I know I didn't kill him.
???
this place is creepy as hell, I hate abandoned industrial shit like this, and I'm having
Ecco
flashbacks.
Oh. He's a boss, haha. I'LL SHOW YOU FOR THROWING ME OFF THE WALKWAY.
Ah, nice, there's a weapon in here. It wasn't a hard dungeon, so I wouldn't have been upset if not, but it's nice that there is one. Kinda tempted to google Costlemark and Seriously What Were The Sewers Called to see if either of them doesn't have a weapon. Because if not I might skip for now. ESPECIALLY THOSE DAMN SEWERS. What sort of person would even put a tomb in a sewer. (The same sort who'd put one in a creepy mine, probably.)
I got an upgrade a bit ago that makes the car go faster and I feel Ignis is having trouble keeping up with the new speed cap.
We're taking corners a bit sharply, is all I'm saying.
Crestholm Channels. That's it.
Costlemark first, though, since apparently the mobs stay dead and that's really appealing right now.
Of course it's 9 in the morning so I have an entire day to kill first. Eh. Definitely no to the fast travel option. Maybe Prompto will see another spot he wants to take a photo in.
Oooor maybe he'll ask who he should take pics of some more.
LET'S FISH TO PASS THE TIME, trout fillet for
days
.
Well, it's dark, I'm not sure what counts as night now what with the world ending or whatever. TOWER TIME.
Okay, red thing still takes me back up top (not actually a surprise, BUT BACK DOWN WE GO), there's clearly some sort of puzzle here, but...???
What do they want. There's nothing to touch. Is this a weigh puzzle? Do I need one of each colour mage?! Four switches to depress? WHAT DO YOU WANT FROM ME, STRANGE MARKINGS.
ooh Prompto found something. I CAN click on this one!
WE GOING DOWN, BOYS.
Hm. Nothing here. Down again?
This is pretty straightforward once you find that first one. I missed it at least three times.
hahaha thank goodness these move in groups, when that one started moving up I was afraid I'd just accidentally killed us all. BUT NO, ceiling moved, too.
oh no, this time there are two choices D:
oh, while I stood there wondering, Prompto started doing some kind of "I'm cold!" dance and blowing on his hands. Sorry!!
I picked the one nearer me, hopefully it doesn't loop us around or lead to a dead end or I don't even know??
I am beginning to feel really turned around down here.
THIS IS A BAD ROOM. NO. YOJIMBO, STOP KILLING ME. BOMBS, STOP KILLING EVERYONE.
PROMPTO, STOP DYING FOR LIKE TWO MINUTES.
DAMN IT, PROMPTO, I JUST SAID
There had better be something good down here for all this.
"Wait! Definitely never been here before!" YOU DON'T SAY.
I'm not sure what I'm supposed to be hearing, apparently Prompto doesn't like it (shock) and Ignis understands what it means. \o.O/
DRAGON.
Or, uh, Jabberwock. You looked like a dragon at first, man, sorry.
I'm marginally resentful of the fact that if I toss a potion on Prompto, it gets used IMMEDIATELY, but if I use one on myself, Noct toddles around uselessly for a minute or two while our total HP depletes before finally remembering, oh, right, I was supposed to be HEALING MYSELF EIGHT HOURS AGO
I can't believe the dragon was a sword.
This dungeon's pictures feature Accidentally A Horror Story:
Noct, don't look now, but there is a hand coming ouT OF THE WALL BEHIND YOU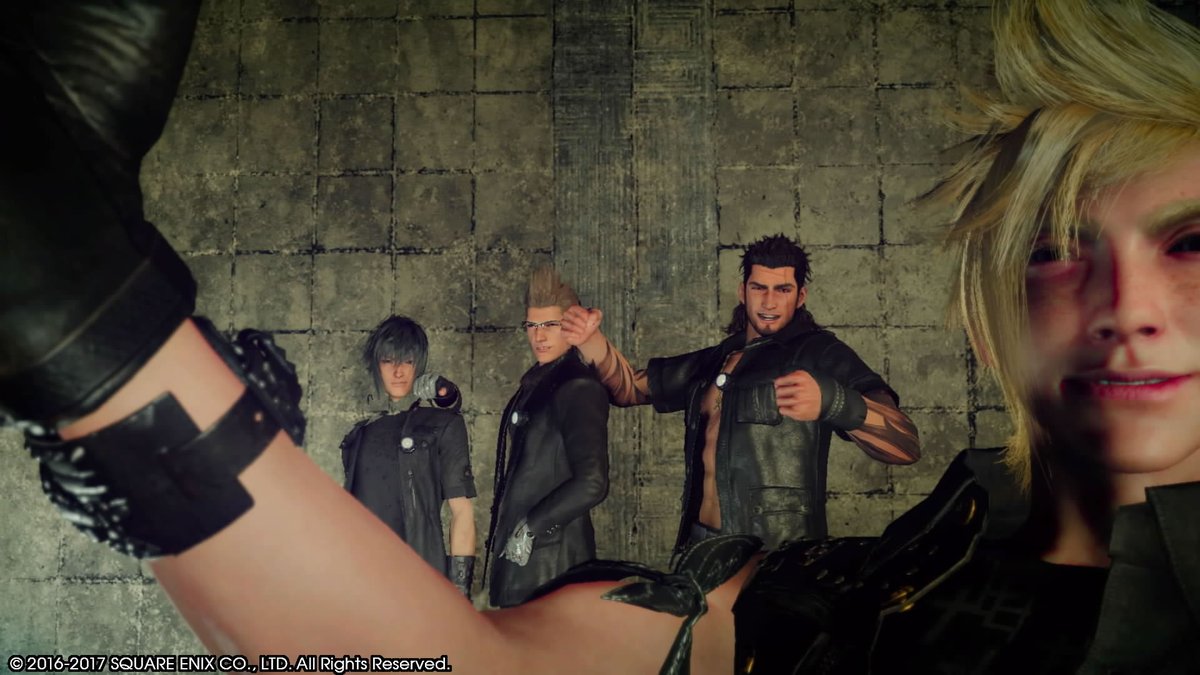 And this is just creepy. Prompto, when I asked you to please contain your being an Eldritch abomination, I meant to please not do things like this.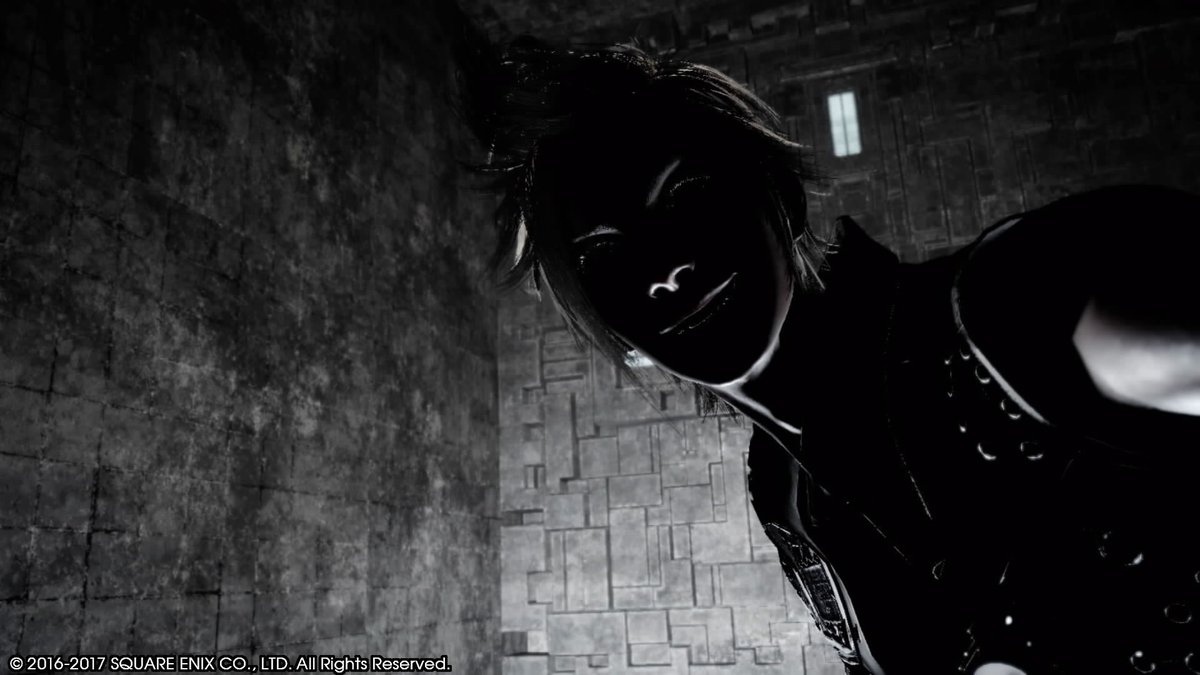 Like for real, that might be worse than your weird tentacle eruption from before. @_@
It's okay, though, we understand. And Carbuncle and I still think you are great.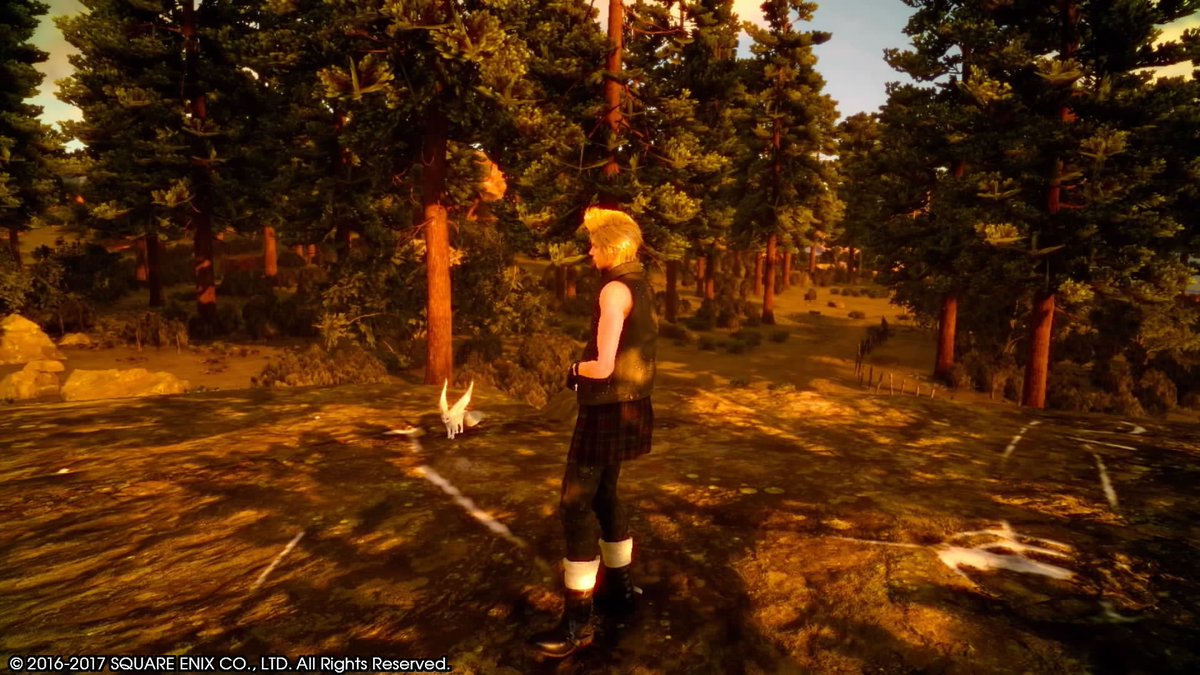 Ignis exploded again, by the way: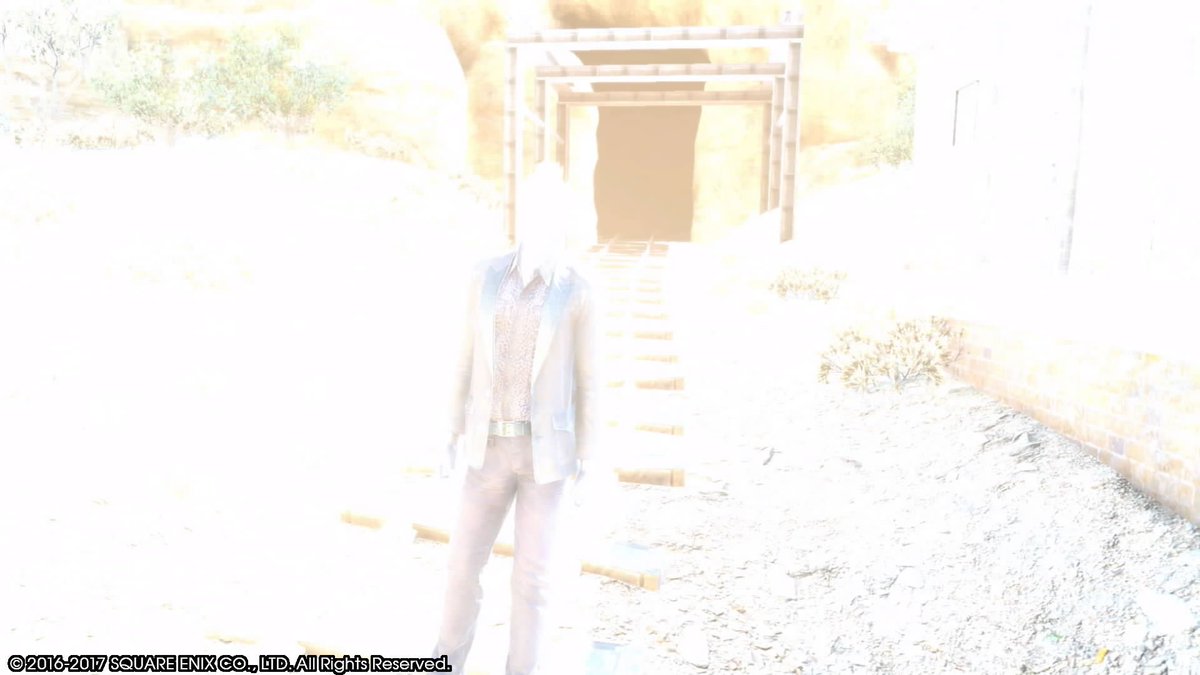 ARE YOU
STICKING YOUR FINGER IN HIS EAR
YOU ARE ALL TWELVE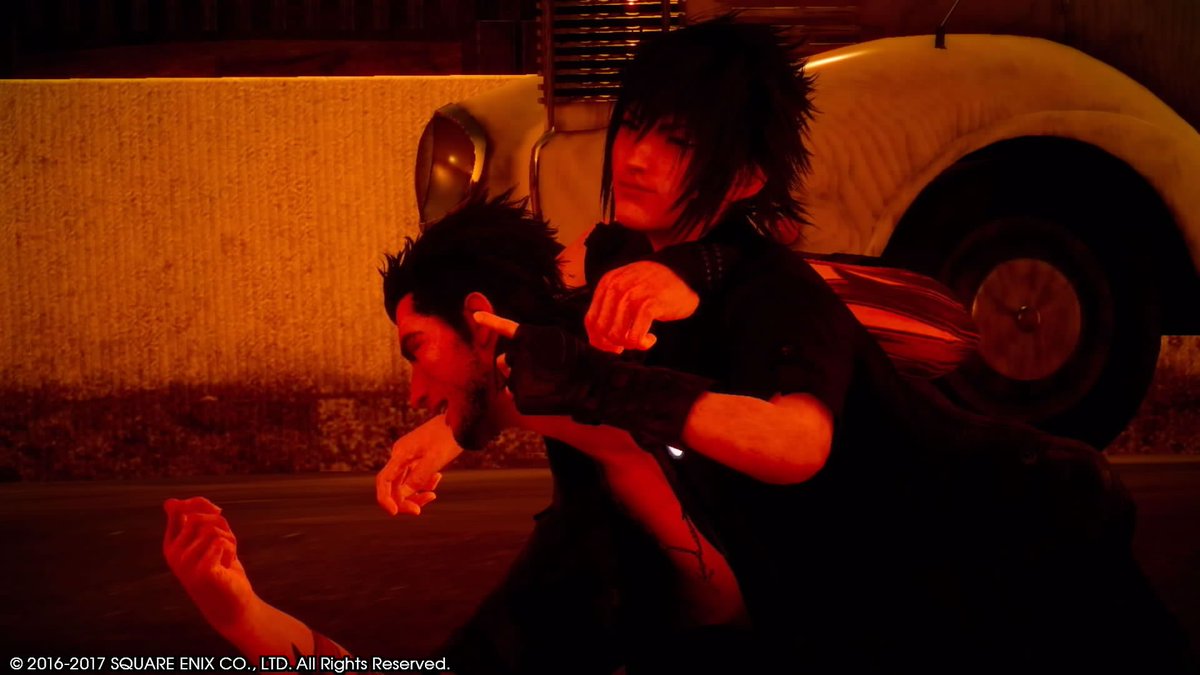 Just Crestholm now, I guess. LET'S DO IT. WOOO.
la la lala lost in the sewers
I must have found the final switch, at least, because something made a noise. Unfortunately for me, though I remember a shut door, I do not remember how to get to it.
Hey, it's the Nagarani pit!
FOUND THE DOOR THAT OPENED ohohohoho
oh no, it is wants-to-be-leviathan. Hi, Jormungand.
WHAT KIND OF WANNABE LEVIATHAN BREATHES FLAME, LEVIATHAN IS WATER YOU
STUPID SNAKEDRAGON
... excuse you?!
That's IT?! There's not even anything down here???
I DIDN'T DO THIS STUPID MAZE OF AWFUL JUST FOR A LOCKED DOOM DOOR, GAME.
dsfghdaoifspgdssduoijfulkljsadfgtjyuki
Right, well. CAPE CAEM, then.
WITH A QUICK PITSTOP FOR FISHING OHOHOHOHO Noct is super close to 10 I wanna get him there okay
aaaaaaaaaaaand SUCCESS
Gladio loses the race.
THAT'S WHAT YOU GET FOR LEAVING US AND GOING OFF AND GETTING BEAT UP. BEING LAST TO LEVEL 10.
Oh, there's a tour here. MORE PHOTO TIME. "body... talk...????" Oh, Noct, you are hopeless.
"say 'fuzzy pickles'" what?
NOCT, YOUR "ULTIMATE POSE" IS STILL DUMB BTW
awww he's gonna give them to Lunaaaaa ♥ ♥ ♥ ♥
WHAT NO WHY IS THERE A SIDEQUEST HERE
oh my god we actually give her those stupid flowers kill me hahahahaha
QUEST TO PLANT CARROTS THAT NOCT HATES
SO FIERCELY
THAT IGNIS CANNOT EVEN THINK ABOUT USING THEM
NICE
OH MY GODDDDDDDD IT'S THE KITTY BLESS THIS CAT WE NEED TO FEED HIM AGAIN
Sea bass. I just caught a bunch of those. uuugh kitties, so cute, so good
What is Prompto trying to show me.
Also, oh no, a dart board,
Iris, maybe ... maybe don't sit anywhere near that side of the room when Noct is taking a turn.
Hmm, a yellow cactuar and a blue cactuar.
o-oh. I've bought them both already somewhere, ahaha.
FIVE CARROTS OF DEATH
Thank goodness, Tony wants to buy these carrots.
SEASIDE SUPERMODELS
Prompto really just likes him some alliteration, doesn't he.
NOOoooooo my chocobo!
Doggo of impeccable timing. Hi again, Umbra!
Bodyguards, brothers, boyfriends... it's all the same around here, Cid. I don't need a speech telling me to appreciate and trust them, believe me.
Why is it "talk" to the boat. Why not board the boat, or... set sail, or IT'S A BOAT YOU DON'T TALK TO IT?!
Oh, I guess Cid's on it. Okay.
MORE PICS:
HORSE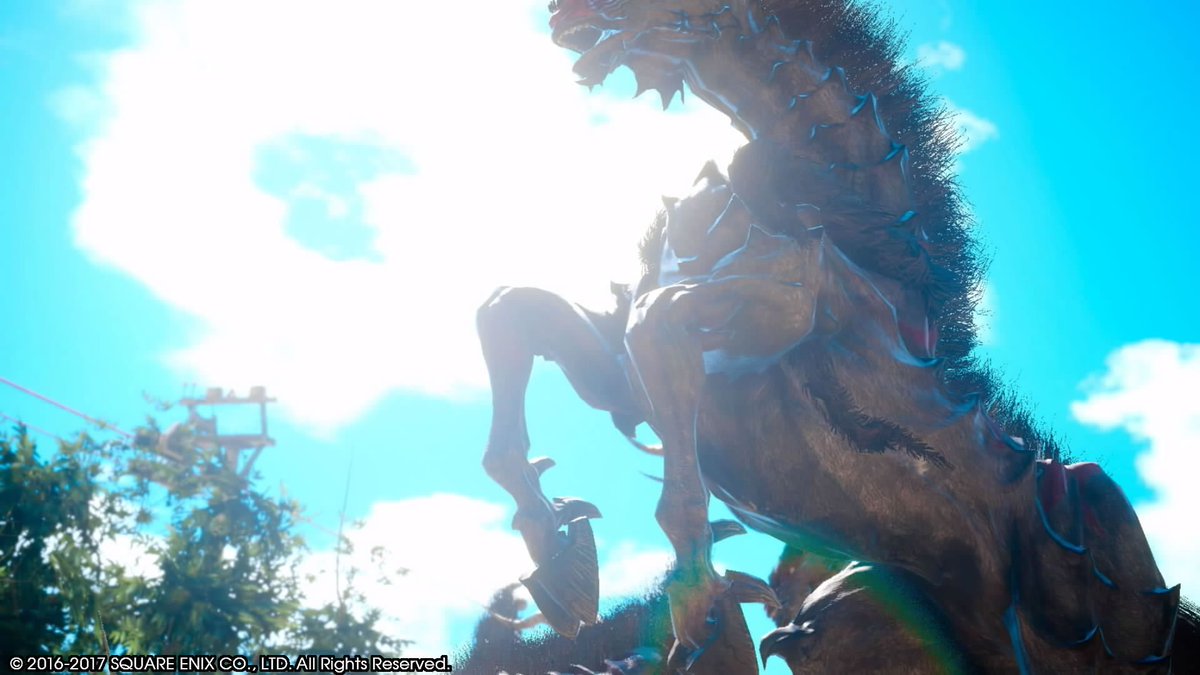 HORSEBIRB and also some loser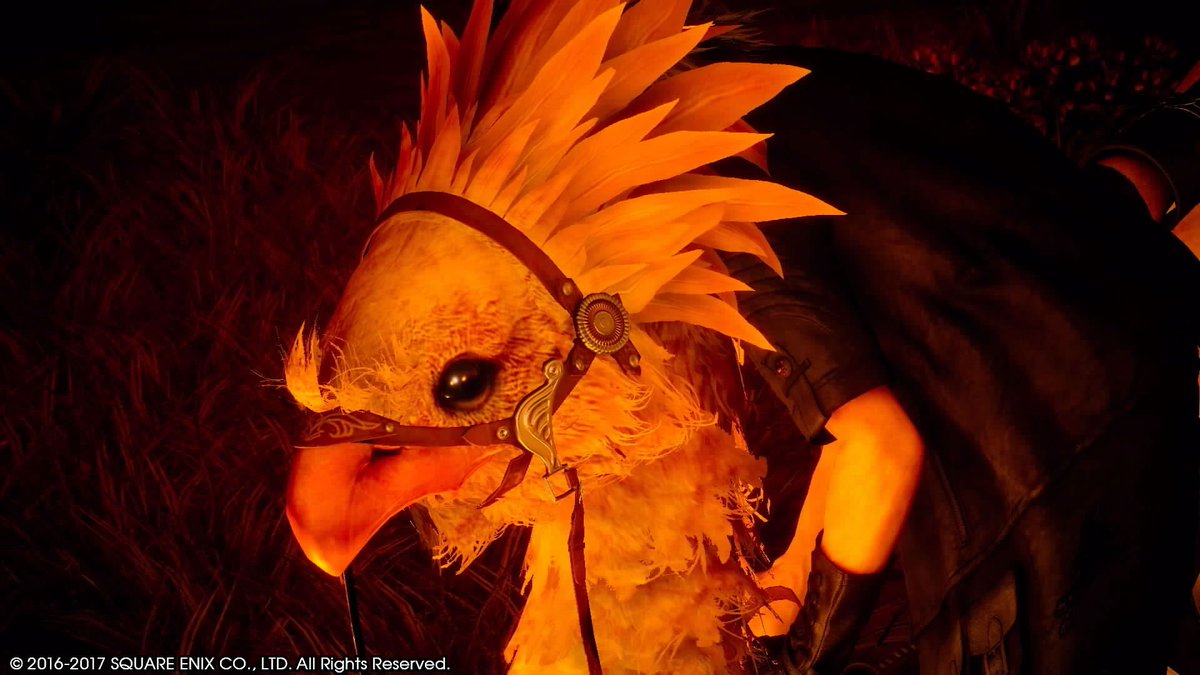 WILDLY UNSETTLING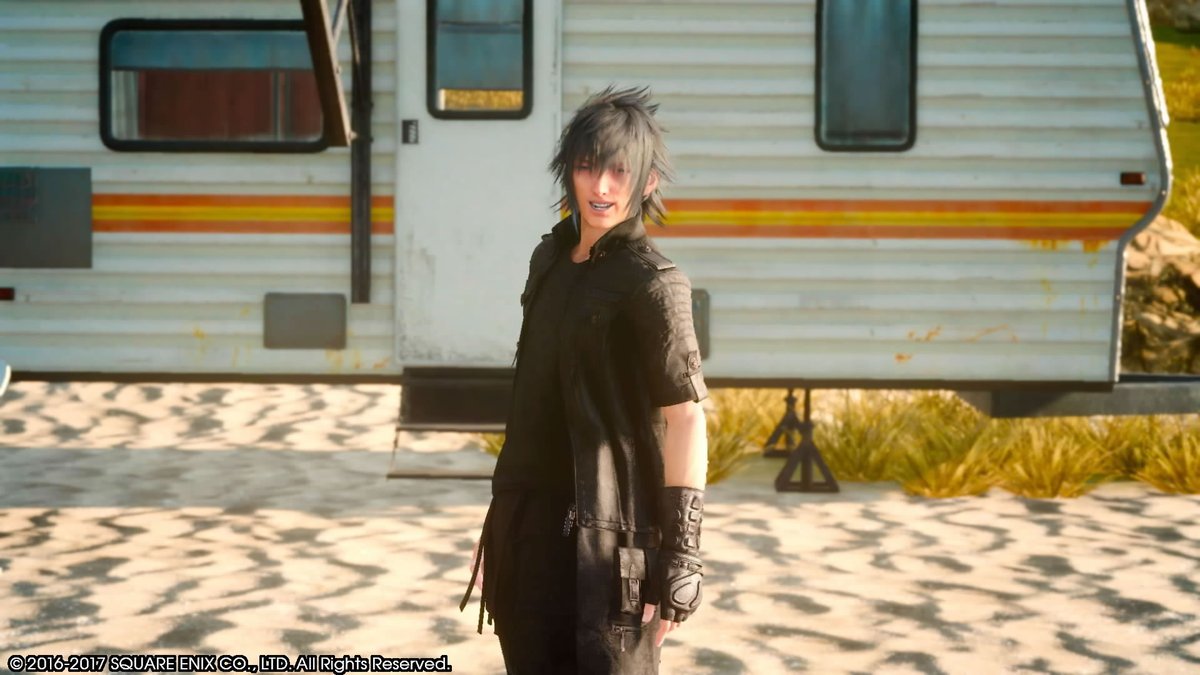 and on that bombshell